PRESENTED LIVE ON:
Wednesday, August 18, 2021
SESSION Description:
Let's face it: marketing without measuring your results is a waste of time. You need insight into how your campaigns are performing so you can double down on what's working, ditch what's not, and improve what could perform better.
However, the sheer number of available metrics can be overwhelming while ROI feels amorphous. How do you know your B2B marketing strategy is working? And what does "success" even look like?
In this one-hour webinar, Relequint CEO, Ran Mullins, sits down with CEO and Founder of Kinettix, Chad Mattix, to discuss real-world examples of B2B marketing success.
Learning Objectives:
How to overcome the hurdles often associated with measuring B2B marketing success.

Which KPIs your B2B technology company should be tracking.

How to leverage martech platforms like HubSpot to gain deep insights into B2B marketing performance.

Which B2B marketing strategies increase sales qualified leads and drive the most ROI.
Presenters: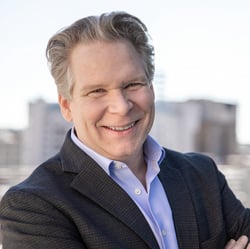 Ran Mullins is Founder and CEO of Relequint, a growth strategy firm providing marketing automation for B2B companies seeking optimized ROI. Our Growth Catalyst Framework™ focuses on driving highly qualified sales leads that are ready to purchase. We've developed a repeatable and scalable process for bringing large opportunities to B2B companies through a well architected sales journey, inbound content workflows, and distribution strategies.
As a digital brand executive and entrepreneur, Ran has led large scale web design and development projects as well as full brand strategy and marketing campaigns for Fortune 500 companies, in addition to creating all aspects of cloud-based software products including user interface design, brand marketing, and business model.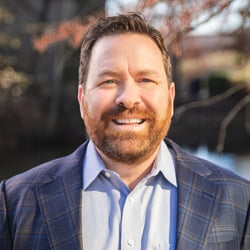 Chad Mattix is the Founder and CEO of Kinettix, an industry leader in providing IT field services anywhere on the globe. Kinettix's innovations in the field include on-demand management of labor-pool technicians and their Dispatch1 platform, which uses API integrations to create a transparent delivery system for their clients.
Chad himself specializes in managed services, contract pricing and negotiation, and the startup and growth of technology services companies.